Check out the House Party Guest List!
It isn't much of a shindig without people in attendance, right? Thankfully, this HOUSE PARTY is filled with a diverse and compelling set of partygoers. The success (or failure) of each partier's night hangs on YOUR choices. Will you make friends, foes, or flames?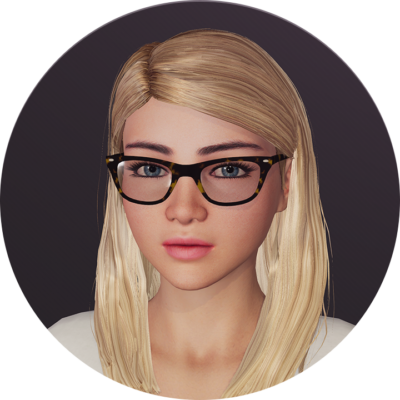 KATHERINE
AGE : 23

STAR SIGN: VIRGO

HOMETOWN: TINGLETON, CALIFORNIA
KATHERINE
You know that person in the group who's really smart, but you have to think twice about if you'd actually want to bring them to a trivia night? That's Katherine. She's as intelligent as they come, and probably has a really bright future ahead of her, but those brains have made her very impatient of the mongoloids that she hangs out with. If you can crack through to her, maybe there's a Katherine who's worth getting to know. Otherwise, you could always go back to smashing rocks on your head and trying to grab the flames out of the fireplace, you idiot.
AMY
STAR SIGN: GEMINI

HOMETOWN: RICCI, RHODE ISLAND

ETHNICITY: ASIAN AMERICAN
AMY
Amy's new in town and is actively on a friend hunt. It's that very hunt that's brought her to Madison's party. Little is known about the youngest party-goer, but there's one surefire way to fix that problem, right? Since you two are in the same boat, she could be a great person to get to know. Just don't do that party trick…you know, the one that involves lighter fluid and an old pizza box. Amy likes her eyebrows right where they are.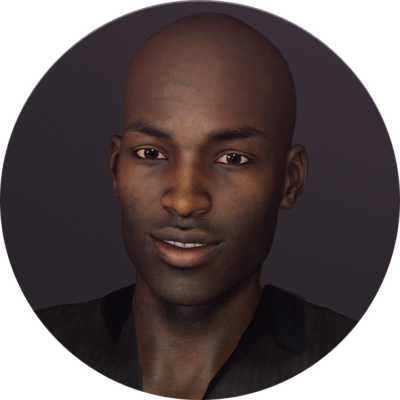 DEREK
AGE : 24

STAR SIGN: Aries

HOMETOWN: Tingleton, California

ETHNICITY: AFRICAN AMERICAN
DEREK
Derek's your only established friend at Madison's party and he's the only reason you even got the invite in the first place. He's well-known among people for being fiercely loyal and always rocking a smile. Family and friends are what gets him up in the morning, and knowing that they're having a good time is the only thing that'll let him rest his head easy at night. He wants you to make friends at the party, but your actions will reflect back on him–both the good and the bad. Just remember that.
ASHLEY
AGE : 22

STAR SIGN:LEO

HOMETOWN: Jonesing, Nevada
ASHLEY
If you don't get along with your sister, living with her after you both move out of your parent's house might be the worst idea on the planet. Ashley, Madison's younger sister, is a living testament that it is indeed a terrible idea. Though they're forced to share the same roof, Ashley's taking every step to make sure she's not just seen as "Madison's sister." This has led to some rebellious streaks to arise in Ashley, but nobody can ever say she's not fun to be around. Well, nobody who's lived to tell the tale, at least.
FRANK
AMATEUR SECURITY CONSULTANT
AGE : 25

STAR SIGN: Don't ask me that shit

HOMETOWN: Decker, New Jersey
FRANK
Frank is why you don't put up party flyers on campus for what you hoped would be a small get-together of close friends. He's brash and crass, with just a little bit of sass, but mostly he's just an ass. He's good at punching.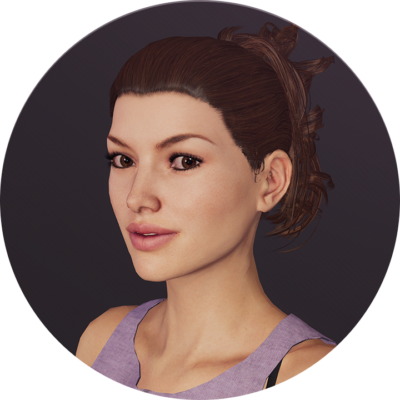 MADISON
AGE : 24

STAR SIGN: SCORPIO

HOMETOWN: JONESING, NV

ETHNICITY: IT'S COMPLICATED
MADISON
Madison, the wonderful host of the party, is all about image. She wants to be known and well-liked, which has made her a social butterfly. She likes art and film, but in reality she'd rather scroll through social media. Find that genuine side to her, that vulnerable side, but it'll take a lot of peeling away for Madison to show her true self. She also likes black dudes.
BRITTNEY
AGE : 24

STAR SIGN: SAGITTARIUS

HOMETOWN: FAUNTLEROIX, LOUISIANA

ETHNICITY: CAUCASIAN
BRITTNEY
Brittney's not the first voice you'll hear when you walk through the door of Madison's place. She's reserved and would rather find a nice wall to lean against than be in the center of it all. Some people say that she's got some hang-ups that have made her this way, but it's hard to know for sure. Though one thing is certain: those who have seen her come alive consider it one of the best nights they've ever had.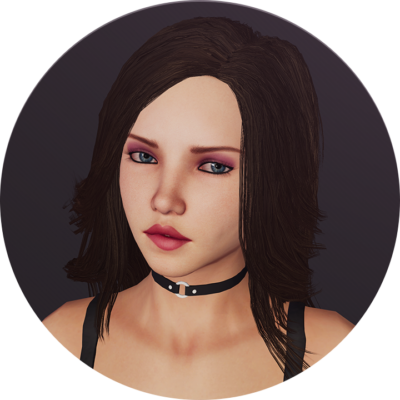 VICKIE
STAR SIGN: LIBRA

HOMETOWN: SYRINGA BEACH, FLORIDA

ETHNICITY: CAUCASIAN
VICKIE
Vickie Vixen is the closest thing to a celebrity you'll find at Madison's party. Beloved by men from sweaty basements to expensive highrises, Vickie is the pornstar that can do it all. I mean it, she can do anything if she thinks it'll take her to the next level of stardom. She's out to dominate whatever she sets herself to, and in the profession of on-camera copulation, she is a titan of putting-it-industry.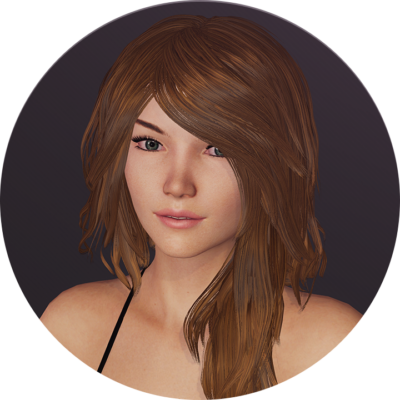 RACHAEL
STAR SIGN: CANCER

HOMETOWN: WACHALOCKA, ONTARIO
RACHAEL
Rachael sees the world like most of us never will. She likes thinking about the future and what peaks the human civilization will reach, but she also wants to understand her place in all of it. This human dilemma can be hard to overcome when she's always being hit on by Patrick and begged by Madison to invite cooler people to the party. Rachael also has a competitive edge within her, and most definitely doesn't like to lose. Wanna see what games she's up to?
STEPHANIE
AGE : 22

STAR SIGN: GEMINI

HOMETOWN: TINGLETON, CALIFORNIA

ETHNICITY: CAUCASIAN
STEPHANIE
Stephanie's a hometown girl without a care in the world. She likes dancing and drinking and anything that'll keep the party going. Of course, she's got no concern for what comes after the party's over but that's not really a problem…right? No time to think on it–BACK TO DANCING!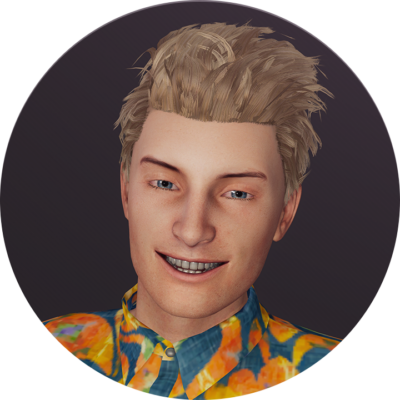 PATRICK
STAR SIGN: PISCES

HOMETOWN: STIFFTON, NEVEDA

ETHNICITY: CAUCASIAN
PATRICK
Patrick, Patrick, Patrick…where to begin? Family is everything–or so they say. For Madison and Ashley, inviting their drunkard of a cousin to the party was more to save them an ass-chewing from their aunt than actually wanting Patrick to have a good time. Patrick's a drinker on a mission to drink all night and he's filled with more sexual innuendos than a 90's comedy. Some would say that's a killer combo in a partygoer. Others would say he's a warhead just one drunken stumble away from exploding. Perhaps you can help decide which way ol' Pat will lean…
LEAH
HOMETOWN: SHAOLIN HEIGHTS, CALIFORNIA

ETHNICITY: AFRICAN AMERICAN
LEAH
Raised on a healthy diet of strong women and kung-fu VHS tapes, Leah's voice is just as strong as her haymakers. But unlike some other partygoers, Leah takes a healthy approach to doling out her asskickings. Her dreams of opening up a self defense dojo has always been priority number 1, which means she doesn't want to unleash her inner ass-bashing beast unless it's absolutely necessary. Inner peace and all that. Of course, sometimes the roar of that beast becomes too much to contain…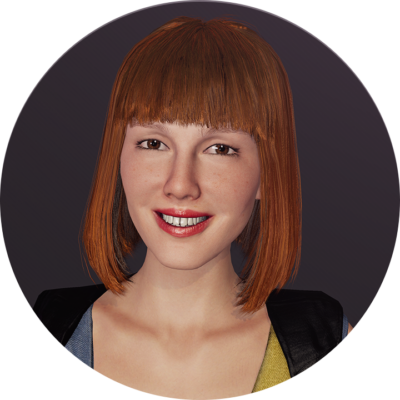 LETY
YOUTUBE PERSONALITY/MODEL
STAR SIGN: PISCES

HOMETOWN: LOS ANGELES, CALIFORNIA

ETHNICITY: HISPANIC AMERICAN
LETY
Lety comes bursting through the 4th wall like the Kool-Aid Man, giving House Party its first partygoer from the real world. Inspired, written, and voiced by Lety's IRL persona, here comes a character that takes this party to a whole new level. She even comes bearing gifts! And we're not just talking about the booze she has in her bag.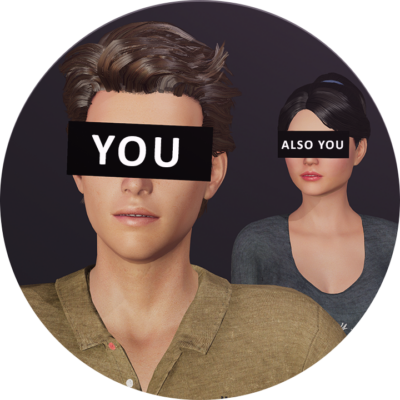 THE LEGEND
YOU
Grown from a cloning vat in the depths of the Black Site research labs found below Area 51, your first memories are of injections and ventilators. The poking and proding of scientists, the bright lights in your eyes…these dark recollections fueled your hate for humankind. You didn't care how many bodies you left in your wake, you would not stop until you and the stuffed rabbit you called Dad escaped that wretched facility. And when that day of bloodsoaked freedom finally came…oh it was glorious.
Just kidding–you're just a guy who likes to party.